Preschool:
Two Half Days

$3,600

Three Half Days

Five Half Days

$4,350

$5,900

Two Full Days

$5,800

Three Full Days

$7,300

Five Full Days

$9,900
The Preschool schedule for the Nursery students (3&4-year-olds) is flexible and can accommodate a combination of half and full days. Additionally, the Pre-K program (4&5-year-olds) the children come five (5) days which can be a combination of half and full days as well.
Kindergarten-Sixth Grade: $9100
Multi-Student Discounts
We are pleased to offer the following discount schedule to our families with more than one child enrolled at MAA:
Second Student: 10% Discount
Third Student: 24% Discount
Fourth Student: 40% Discount
Please note that discounts are applied in birth order (oldest student first) and the discounts are applied to individual students' tuition, not total family tuition.
Tuition Payment Information
Payment of annual tuition is made in one, three or eight installments. If paying in one or three installments, the first one is due on March 15 (20%), the second payment is due on August 1 (40%), and the balance on November 1 (40%). A monthly payment plan with a minimal fee is offered to families wishing to pay the full year's tuition over a period of eight months through FACTS Tuition Management.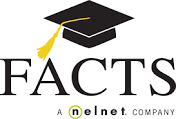 Financial Aid
In support of the school's mission and philosophy, Mount Alvernia Academy demonstrates the school's commitment to attract and retain students who will benefit from the educational experiences and enhance the school community by allocating tuition assistance funds to qualified applicants.
The decision to apply for financial aid has no bearing on the admissions process. Applications for tuition assistance will be considered annually for students entering Kindergarten through Sixth Grade.
Apply on time. This is the most important thing you can do to increase your chances of receiving an aid award. If you are a new family and you think there is a chance your family will choose Mount Alvernia Academy, apply for financial aid at the same time you apply for admission. DO NOT wait until your child is admitted to apply for financial aid. Often financial aid funds are distributed by the time acceptance letters are issued.
Applying for Financial Aid. Families need to submit the online aid application and completed 2016 tax forms (including 1040's, 2017 W-2's and any other documentation related to income or estimated income) to FACTS by the deadlines indicated below. Please click HERE to access the FACTS Tuition Management Application.
All applications for tuition assistance must be completed by January 31. Tax return information must be submitted by February 16th.